The holiday season is here, which means we've hit a slow period in Hawkeye sports.  Iowa wrestling is on hiatus until 2013.  Iowa men's basketball has only tonight's contest with Coppin State left until the opening of the Big Ten season against Indiana on New Year's Eve.
Some Hawk fans aren't keen on the idea of playing the talented Hoosiers at 3 PM on a holiday, but I'm all for it.  Some of the greatest moments in Iowa football and basketball history have taken place on a holiday.  And with that, let's take a look at ten great Hawkeye holiday performances.
Halloween – October 31, 2009
In 2009, the Iowa football team returned home to Kinnick Stadium for Halloween with a perfect 8-0 record for the first time in school history.  Coming off of two impressive road victories over Wisconsin and Michigan State, the Hawks hoped to improve upon that school record on Halloween against Indiana.
But the 4-4 Hoosiers smelled an upset, racing out to a 21-7 lead in the third quarter.  Indiana had the ball on Iowa's two-yard line, just six feet away from a seemingly insurmountable 21-point lead.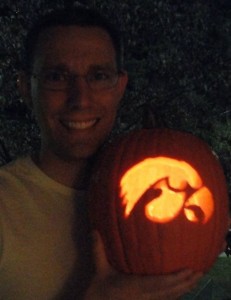 Then the Pinball Interception happened.
In a spooky sequence, Iowa linebacker A.J. Edds knocked the ball out of Indiana quarterback Ben Chappell's hand just as he was about to throw.  The football bounced off the arm of defensive lineman Christian Ballard, ricocheted off of two Hoosier players, and hit Edds square in the back.  Tyler Sash then snatched the ball out of the air and raced 86 yards for an improbable Iowa touchdown, as Mark Jones shouted out, "Trick or treat, Iowa City!"
Although the Hawks trailed, 24-14, after three quarters, Ricky Stanzi and the Iowa offense ignited in the final period.  Iowa scored four touchdowns in the fourth quarter to win going away, 42-24.
Veterans Day – November 11, 1939
In many ways, this was Nile Kinnick's signature moment on the football field.  It's fitting, then, that it came on Armistice Day, now known as Veterans Day.  In 1939, the Hawkeyes spent the holiday battling third-ranked and undefeated Notre Dame.
The game has been etched in Hawkeye lore.  After a string of improbable victories, Hawk fans turned out in droves to see Iowa face off with their toughest opponent yet.  Iowa's new head coach, Eddie Anderson, was a former Notre Dame captain, which made the game against his alma mater an even more highly anticipated affair.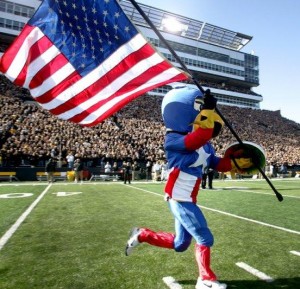 Both teams played very conservatively in the first half, punting back and forth.  But following a Kinnick interception return, Iowa had the ball on Notre Dame's 35-yard line with less than two minutes remaining in the first half.  Kinnick fired a pass for Floyd Dean in the end zone, but it was intercepted by Notre Dame's Steve Sitko at the goal line.  Sitko began to return the ball up the field when he was quickly hit hard by Bruno Andruska, which forced a fumble.  Ken Pettit fell on the ball at Notre Dame's four-yard line, and the Hawks were in business.
Two rushes – first by Kinnick and then by Dean – gained nothing and brought up third and goal from the four.  Kinnick shifted to right halfback and made the play of the game for the Hawks, carrying the ball over the goal line for the touchdown with forty seconds remaining in the half.  Kinnick then added the extra point under a heavy rush to give Iowa a 7-0 halftime lead.
Notre Dame finally geared up the offense late in the third quarter, driving to Iowa's ten-yard line as the final quarter began.  On the second play of the fourth quarter, Notre Dame fullback Milt Piepul rushed ahead for the touchdown.  But Lou Zontini missed the critical extra point attempt wide left, and the Hawkeyes still held a one point lead.
Nile Kinnick's booming punts kept Notre Dame on the other side of the field as Iowa protected their 7-6 lead.  With under two minutes remaining in the game, Kinnick's 16th punt of the game traveled 63 yards and rolled out of bounds at the Notre Dame six-yard line, effectively sealing the Iowa victory.
Thanksgiving Day – November 30, 1899
As I detailed in an earlier post, around the turn of the 20th century Iowa annually scheduled a football game on Thanksgiving Day.  Iowa's victory over Illinois in 1899 is the most memorable of them all.
Iowa was 7-0-1 heading into their season finale in 1899, and the last opponent on the schedule was Illinois of the Western Conference (which is now known, of course, as the Big Ten).  The Hawks were not yet a Big Ten member and had never played the Illini, but the teams agreed to meet in Rock Island for a Thanksgiving game.
The day belonged to Iowa halfback Billy Edson.  He only stood 5'8″ and 160 pounds, but he could run like the wind.  On his greatest day in a Hawkeye uniform, Edson galloped for five touchdowns, including scoring runs of 85, 55, and 55 yards.  His five scores guided the Hawks to a 58-0 rout of the Illini and clinched the first undefeated season in school history.
Illinois, which had only given up 38 total points in their previous eight contests that season, was thoroughly dominated.  So outmatched were the Illini that both sides agreed to shorten the second half by ten minutes.  Even at that, the 58-point loss is still the fourth-worst defeat in Illinois football history.
The postscript to this game is that less than 24 hours later, Arthur G. Smith, Iowa's football team captain in 1890, accepted on behalf of the University of Iowa an invitation for membership in the Western Conference.  Iowa has participated in what is now known as the Big Ten Conference continuously since 1900.
Pearl Harbor Remembrance Day – December 7, 1968
John Johnson might be the most prolific scorer in Iowa basketball history.  He only spent two seasons in a Hawkeye uniform after transferring in from Powell Junior College in Wyoming, but he packed a lot of points into a short career.
Johnson didn't waste time rewriting the Hawkeye record books.  In just his fourth game as a Hawkeye, he started against Wisconsin-Milwaukee on the 27th anniversary of the attack on Pearl Harbor.  It was a special game for Johnson, who had graduated from Messmer High School in Milwaukee.  John Johnson put on a performance against his hometown college that no one would soon forget.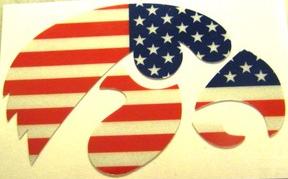 Pearl Harbor marked the start of America's participation in World War II; it was during these war years that Dick Ives set the all-time Iowa single-game scoring record of 43 points in a 1944 contest with the University of Chicago.  That scoring record had stood for 24 years when Johnson took the court against Wisconsin-Milwaukee.  JJ's 46 points helped pace Iowa to a 116-80 win, establishing a new school record for scoring by a player (and a team) in a single game.
There was no three-point line in existence at the time, but Johnson hardly needed it, converting 19 field goals.  His 46 points on that day in 1968 is still the second-highest scoring burst in Hawkeye history.  It has only been topped once – by Johnson himself the following season.
Christmas Eve – December 24, 1988
Well, this was an easy choice.  Iowa has only won one basketball game on Christmas Eve, and it took place in Hawaii in 1988.  The Hawks were playing in the Chaminade Christmas Classic in front of mere 1,000 spectators.  Iowa made it to the tournament semifinals and faced off against St. Louis.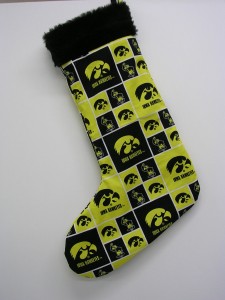 It was a tight, close game that was tied 39-39 at halftime.  The 1988-89 Hawks were propelled all season by their three star seniors – B.J. Armstrong, Roy Marble, and Ed Horton, and it was those three that helped Iowa pull away from St. Louis.  Armstrong put in 25 points, Marble scored 20, and Horton chipped in 13 points with 12 rebounds to guide the Hawkeyes to an 83-80 triumph.
And if you're wondering why Christmas Day is not on this list…well, the Hawkeyes are 0-2 all-time on Christmas Day.  After the St. Louis win, Iowa lost the following day in the championship game of the Chaminade Christmas Classic to Cal-Riverside, 110-92.  The Hawks also lost on Christmas Day in 1984 to future conference mate Maryland in overtime, 70-68.
New Year's Eve – December 31, 1998
At the beginning of this post, I said that I didn't mind the idea of playing Indiana on New Year's Eve.  Here's why.
When I was a freshman at the University of Iowa, the Hawkeyes had an excellent basketball team.  It was Coach Tom Davis' final year at Iowa, and he had a deep and talented squad that was ranked #21 in the nation.  On New Year's Eve in 1998, Coach Bob Knight led his eighth-ranked Indiana Hoosiers into Carver-Hawkeye for a Big Ten showdown.
I have attended several Iowa basketball games over the years, but I kid you not – this is the loudest game I've ever attended at Carver.  The arena was absolutely electric.  I don't know if it was due to the expectations fans had for the Hawkeye team (somewhat likely) or the joy we took in taunting Knight (very, very likely), but Carver was hopping that afternoon.
That Iowa team's depth was on full display against the Hoosiers.  Ten Hawkeyes got in on the scoring for Iowa, and almost everyone contributed.  Kent McCausland led the team with 15 points on three three-pointers, while Ryan Luehrsmann added 11 points.  Guy Rucker, living life as a G as usual, led the team with seven rebounds, and Jess Settles and J.R. Koch added five each.  Dean Oliver topped the squad with seven assists.  Just a great all-around team effort.
On the other hand, the Hoosiers were stifled by the Iowa attack.  A.J. Guyton, a fine player, was held to only two points.  Meanwhile, Iowa fans enjoyed heckling the 4-15 shooting performance of Indiana's Luke Recker, but we'd be much more welcoming to him a little later in his career.  And here's a fun fact – guess who led the Hoosiers with five assists?  One of those opposing players you wish you could hate, but you just can't, even when he's torching your favorite team…Antwaan Randle El.
Ah, but there would be no torching of the Hawks on this day.  Quite the opposite, actually…the Hawkeyes romped to a 67-52 win in one of the best Iowa basketball games I've ever seen in person.  Sadly, living in DC, I don't make many of them anymore, but it's moments like that that make me jealous of Iowa City-area Hawk fans.
Maybe a more traditional New Year's Eve pick would have been the 1982 Peach Bowl where the Hawks knocked off Tennessee for Iowa's first bowl win in decades, but the 1998 game with Indiana will always be a special memory for me.
New Year's Day – January 1, 1959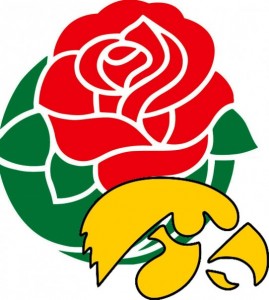 It takes a lot to trump Drew Tate to Warren Holloway as a great New Year's Day performance.  A whole heck of a lot.  But in my mind, the 1959 Rose Bowl gets the nod.
The Hawkeyes had a juggernaut team in 1958.  "The 1958 Hawkeyes won an outright Big Ten championship and trounced California in the Rose Bowl.  Both wire services (AP and UPI) ranked Iowa No. 2 at the end of the regular season.  The Football Writers, who took their poll after the bowl games, crowned the Hawkeyes national champions," George Wine once said.  "Only the 1958 Iowa team won an outright Big Ten title, a [mythical] national championship, and a Rose Bowl game.  That's why it gets my vote as the best in school history."
Coach Evashevski also called his 1958 team his best ever.  Personally, I disagree with both of them…but I sure as heck ain't gonna argue with them.
One of the things that made the 1958 Hawkeyes such a potent team was their deep and talented backfield.  Bob Jeter, Willie Fleming, Ray Jauch, and Kevin Furlong were all star backs, and Iowa had a couple more waiting in the wings behind them!  "With quarterback Randy Duncan throwing the ball and a stable full of halfbacks running counter and misdirection plays, the Hawkeyes kept their opponents thoroughly confused," Wine noted.
As Wine mentioned, the Hawkeyes put the cherry on top of this sundae of a season by thrashing California in the 1959 Rose Bowl.  Iowa had a stable of talented running backs, but New Year's Day 1959 was Bob Jeter's turn.  In front of 98,297 fans, Jeter scorched the Bears by breaking two Rose Bowl records.  He racked up a record 194 rushing yards on just nine carries, which yields a pretty astonishing clip of 21.56 yards per carry.  This average was raised by his Rose Bowl record touchdown run in the third quarter, when he galloped 81 yards for the score.
The Football Writers Association of America was so impressed by the performance that they crowned the Hawkeyes their post-bowl national champions, a decision that rankles LSU fans to this day (though probably not as much as Tate to Holloway does!)  Nevertheless, I'm guessing that Jeter's remarkable Rose Bowl performance, for which he was named the game's MVP, was a large reason for the FWAA voting the way it did.
Groundhog Day – February 2, 1971
I mentioned John Johnson a little earlier.  Now it's time to acknowledge his running mate, "Downtown" Freddie Brown.
Of course, when he was at Iowa, he wasn't called "Downtown" then.  His nickname at Iowa was actually "Freaky Freddie", and he was a freak of a shooter all right.  Like Johnson, Brown was a Milwaukee native who came to Iowa as a junior college transfer.  Brown's junior season at Iowa, however, came in 1970, when the Hawkeyes rolled undefeated through the Big Ten in impressive fashion.
In Brown's senior season of 1971, many of his great teammates – including Johnson – had completed their eligibility.  That made the 1971 Hawkeyes the Freddie Brown show, and he didn't disappoint.
On Groundhog Day in 1971, Brown put on one of his best performances in an Iowa uniform.  Illinois rolled into town, ranked #15 in the nation and undefeated to that point in the season.  As you might have guessed, they left Iowa City with their first loss of the year, largely thanks to Fred Brown.  He only played 31 minutes against Illinois, but that was enough time to light up the scoreboard to the tune of a career-high 36 points in Iowa's 92-84 victory.
Illinois' head coach, Harv Schmidt, said, "That Brown is something.  They go to him for the big ones, and he comes through…I've said all along Brown is the best true guard in the country."
Considering how Fred Brown starred in the NBA for the Seattle Supersonics (rest in peace), it's awfully hard to disagree.
Valentine's Day – February 14, 2006
It's been a long time – far too long – since Iowa won a Big Ten regular season championship in basketball.  It hasn't happened yet in my lifetime, and I just turned 33 years old.

Iowa has come close, of course.  The most recent challenge Iowa has made toward winning a Big Ten title took place in 2006, when a terrific senior-laden Hawkeye team stood atop the conference standings with just five games to play.  On Valentine's Day, the #20-ranked Hawks hosted #16 Michigan State, the conference's most dominant program over the past decade.  A loss to Iowa would about eliminate the Spartans from the Big Ten title race and make it a three-school race to the finish between Iowa, Ohio State, and Illinois.
The day belonged to Hawkeye senior guard Jeff Horner.  He helped rally the Hawks from an early deficit with a couple of nifty assists to Doug Thomas and Greg Brunner for dunks.  That was part of a 16-4 run in the first half that gave the Hawks the lead.  Early in the second half, Horner dished out his 576th career assist, breaking the school record set by Andre Woolridge a decade earlier.
With ten minutes left in the game and Iowa clinging to a 44-43 lead, Horner went to work again to put away the Spartans.  He drilled a three-pointer and gave Iowa the ball back by drawing a charge on the following possession.  Horner capped off Iowa's 14-4 run with two more threes – the last one from well beyond the three-point stripe.  Iowa led, 58-47, with under eight minutes remaining and cruised from there to a 66-54 victory.
Unfortunately, the Hawks couldn't finish the job down the stretch, losing their next two games on the road and finishing a game behind Ohio State in the final standings.  But that Hawkeye team was unstoppable at Carver, going undefeated for the entire season at home for the first time since 1966.  The 2006 Hawkeyes compiled an amazing 17-0 record at home, including a 9-0 mark against ranked opponents.  The Valentine's Day win over Michigan State – and Jeff Horner's performance – was one of the true highlights of a memorable season.
St. Patrick's Day – March 17, 1956
Finally, we take a look back at St. Patrick's Day, and what a lucky day it was for the Hawks in 1956.  The Hawkeyes were in the Elite Eight, playing in Iowa City for the right to go to the Final Four in Evanston, Illinois.  Standing in the way of Iowa's Fabulous Five were the Kentucky Wildcats, coached by Adolph Rupp and already one of college basketball's elite programs.  The Wildcats had won three national championships in the past decade, and with a record of 20-5, Rupp was looking to add another Final Four appearance to Kentucky's resume.
The ninth-ranked Wildcats were led by two big scorers, Bob Burrow and Jerry Bird.  On the other hand, the Hawkeyes, ranked fourth in the country, had an all-around outstanding team.  The Fabulous Five featured Bill Logan and Carl Cain as the primary scorers, but all five players were threats at the offensive and defensive ends of the floor.

In Iowa's first ever meeting with Kentucky, the Hawks surged to an early ten-point advantage.  Although Burrow (31 points) and Bird (23 points, 24 rebounds) lived up to their billings as prolific scorers, the Hawkeyes coasted to victory because their team play trumped Kentucky's individual stars.  Carl Cain was magnificent as always, pouring in a game-high 34 points, while Logan was held to a relatively modest 14-point output.
All year, different players stepped up to guide the Hawks to victory.  This game was no different.  With Logan relatively limited against Kentucky, it was guard Sharm Scheuerman who had the luck of the Irish.  Scheuerman, who had the lowest scoring average among the Fabulous Five, logged maybe the best offensive game of his career, considering the circumstances.  He cashed in 22 huge points on eight of thirteen shooting to help lead Iowa to an 89-77 win and the school's second straight trip to the Final Four.  This time, Iowa would make it as far as the school has ever been, reaching the NCAA championship game before falling to Bill Russell's San Francisco Dons.
As you can tell, Iowa has had some great outings on holidays before, and many of those performances signaled a great season in Hawkeye sports.  Whether the Hawks are playing or not, I hope you enjoy the holiday season, everyone…take care, and thanks for reading.
Tagged with: "Downtown" Freddie Brown • 1899 Illinois football game • 1939 Notre Dame football game • 1956 Kentucky basketball game • 1959 Rose Bowl • 1968 Wisconsin-Milwaukee basketball game • 1971 Illinois basketball game • 1988 St. Louis basketball game • 1998 Indiana basketball game • 2006 Michigan State basketball game • 2009 Indiana football game • A.J. Edds • A.J. Guyton • Adolph Rupp • Andre Woolridge • Antwaan Randle El • Arthur G. Smith • B.J. Armstrong • Bill Logan • Billy Edson • Bob Jeter • Bob Knight • Bruno Andruska • Carl Cain • Chaminade Christmas Classic • Christian Ballard • Dean Oliver • Dick Ives • Doug Thomas • Dr. Tom Davis • Ed Horton • Eddie Anderson • Floyd Dean • Forest Evashevski • George Wine • Greg Brunner • Guy Rucker • J.R. Koch • Jeff Horner • Jess Settles • John Johnson • Ken Pettit • Kent McCausland • Luke Recker • Mark Jones • Nile Kinnick • Ricky Stanzi • Roy Marble • Ryan Luehrsmann • Sharm Scheuerman • Tyler Sash
Filed under: Iowa Hawkeye Basketball • Iowa Hawkeye Football
Like this post? Subscribe to my RSS feed and get loads more!