What It Means To Be A Hawkeye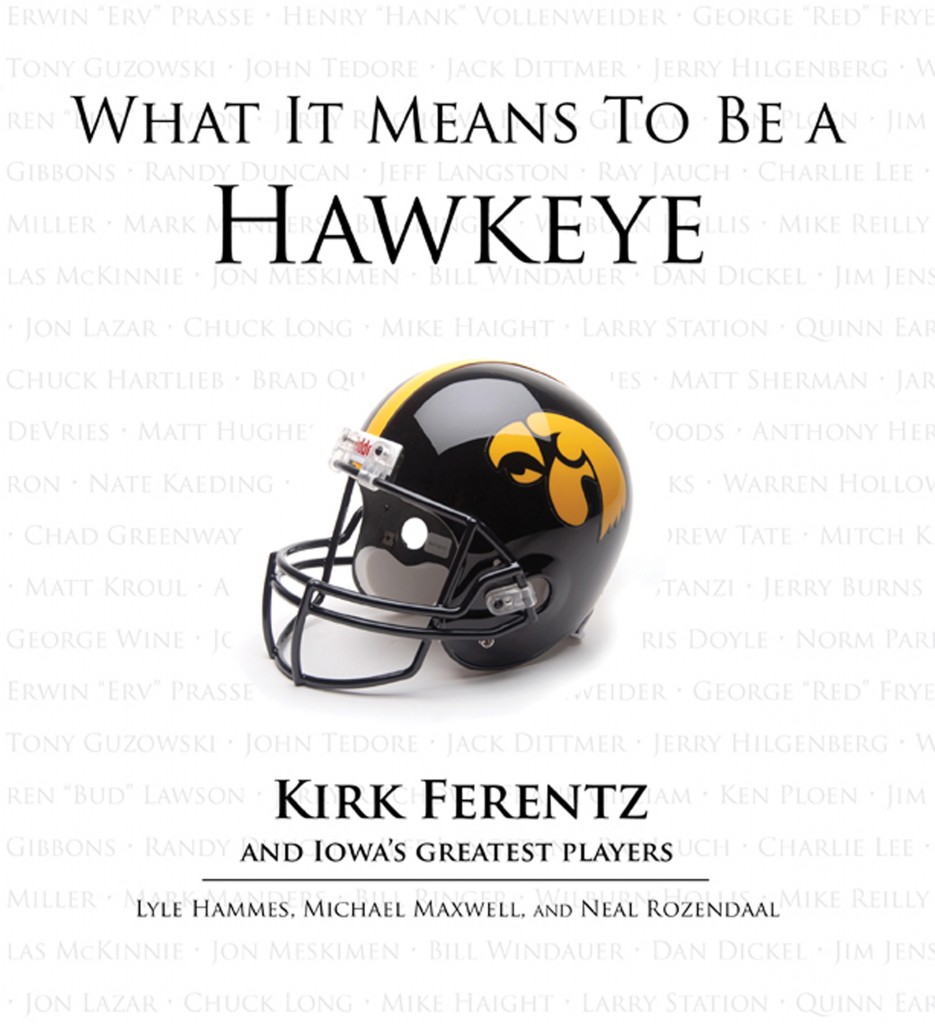 What It Means to Be a Hawkeye
Triumph Books
August 9, 2011
Overview
On autumn Saturdays, more than 70,000 fans in black and gold pack the University of Iowa's Kinnick Stadium to enjoy one of the greatest atmospheres in college football. With 25 bowl appearances and 11 Big Ten titles under their belt, their winning tradition continues to resonate and have special meaning for fans, players, and coaches alike.
What It Means to Be a Hawkeye: Kirk Ferentz and Iowa's Greatest Players explores the program's vast success and the simple question – What does it mean to be a Hawkeye? One person or one phrase cannot answer that question because so many different emotions encompass the true Hawkeye spirit.
Sixty of the greatest Iowa student-athletes, coaches, and administrators from the past century were called upon to express why they are so proud to be a part of the storied tradition that is Iowa football. What It Means to Be a Hawkeye brings together all of their stories and guarantees to enhance your passion for Hawkeye football. It's not just one tradition, one season, or one particular game – it's the stories coming from the student-athletes and coaches who made the magic happen over the decades that capture the true essence of representing the University of Iowa.
Reviews
"What It Means to Be a Hawkeye should be read. It's a collection of stories that an Iowa football fan will devour and come away feeling as if he learned something about his heroes." – Seth Roberts, Daily Iowan
"These are good stories from people who describe far more than winning ballgames and who have found real value in sports. It reminds us why we like this stuff." – Mike Hlas
Online Ordering Instructions
You can purchase What It Means to Be a Hawkeye here for $20 (with free shipping included!)  There are two ways to order.  To order online, just click on the Paypal link below.  If you would like your copy autographed and/or personalized, simply add the request in a note to the seller before you checkout in Paypal, or contact me here.
Mail Ordering Instructions
You can also order by mail.  Just mail your payment (by check or money order) to the following address:
Neal Rozendaal
13017 Wisteria Drive, #182
Germantown, MD 20874
And of course, be sure to include your return address where the book(s) can be sent!  If you would like your copy autographed and/or personalized, just include a note with your payment.
Thank you very, very much for your support!