Bump Elliott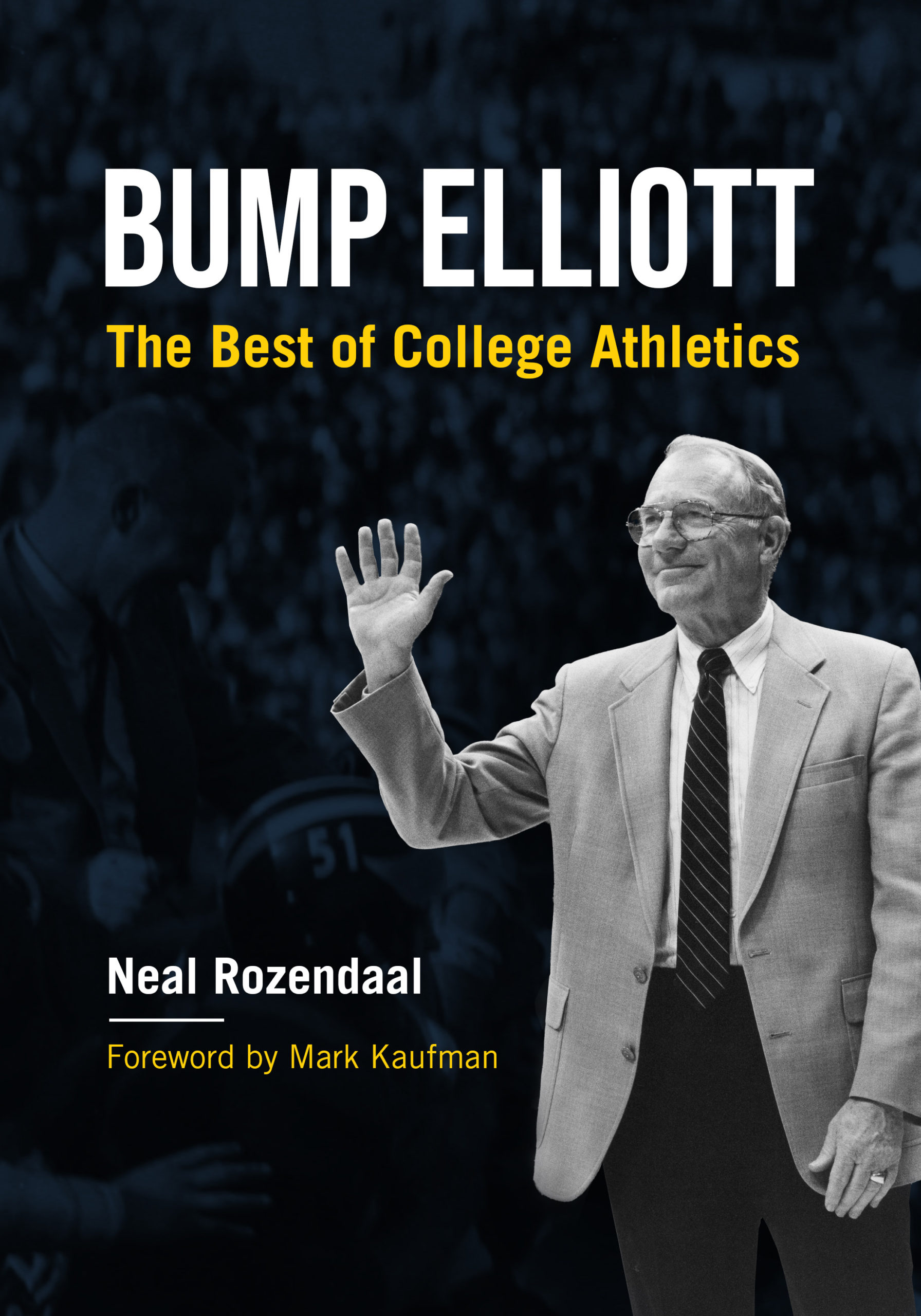 Bump Elliott: The Best of College Athletics
Rozehawk Publishing
September 3, 2021
Overview
Chalmers "Bump" Elliott had a remarkable career in college sports. He is the only man to participate in the Rose Bowl in five different capacities: player, assistant coach, head coach, assistant athletic director, and athletic director.
Bump Elliott left an indelible mark on three Big Ten schools. As a football player, he won a conference championship at Purdue University in 1943 and a national championship at the University of Michigan in 1947. He later served as Michigan's head football coach for ten seasons, leading them to victory in the 1965 Rose Bowl.
Bump was the athletic director at the University of Iowa from 1970-91, where his teams captured 30 Big Ten titles and 12 NCAA championships. As Iowa's athletic director, he hired some of the biggest names in Hawkeye sports history, including Hayden Fry, Lute Olson, Tom Davis, and Dan Gable.
But beyond all the accolades and success, Bump Elliott was one of the most likable and respected gentlemen the Big Ten has ever known. He always treated people with dignity and respect, representing the best of college athletics.

Online Ordering Instructions
You can purchase Bump Elliott here for $24.99 (with free shipping included!) There are two ways to order. To order online, just click on the PayPal link below. If you would like your copy autographed and/or personalized, simply add the request in a note to the seller before you checkout in PayPal, or contact me here.
Mail Ordering Instructions
You can also order by mail. Just mail your payment (by check or money order) to the following address:
Neal Rozendaal
13017 Wisteria Drive, #182
Germantown, MD 20874
And of course, be sure to include your return address where the book(s) can be sent! If you would like your copy autographed and/or personalized, just include a note with your payment.
Thank you very, very much for your support!